BUSINESS COACHING AND GROWTH SYSTEMS FOR SCALING UP!
There are millions of companies in the United States but less than 1% of them ever grow past 10 million in revenue per year. This week's guest Herb Cogliano, an International Business Growth Advisor and Certified Scaling Up Coach, shares his expertise on how business owners can prepare to scale up, hire the right people, and better prepare for their future!
Here are a few takeaways from the podcast to give you an idea of the theme of this episode.
– The three barriers that most leaders have to encounter are having enough leadership, scalable infrastructure, and market dynamics.
– Most people think scaling up is about growing your company, but what it really is about growing leaders that grow your company.
– By accepting to have a coach, you're accepting that you...
more
Welcome to our site! We are in the process of building our blog page and will have many interesting articles to share in the coming months. Please stay tuned to this page for information to come. And if you have any questions about our business or want to reach out to us, we would love for you to stop by our contact page.
more
Many Companies Start Up… Only a Few Scale Up!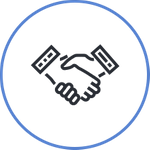 People
Attract and keep the right people to drive your company towards achieving your goals.
Q: Would you enthusiastically rehire everyone on your team?
The People Decision is about creating a harmonious culture of acountability.
Q: Does your company have the right people in the right roles doing the right things to drive your company towards achieving your goals
Learn to attract and keep the right people by:
Ensuring you have a high-performing leadership team that is focused on the right priorities and with ownership of the core processes that are vital to your success.
Assessing your talent so you have high performing A-players who fit in with your culture and are highly productive.
Building a culture where your managers know how to grow and retain top talent.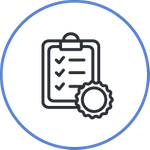 Strategy
Create a truly differentiated strategy that will drive sustainable growth and set you apart from the competition.
Q: Do you have a differentiated strategy that is driving sustainable growth?
The Strategy Decision is about strong topline revenue growth.
Q: Thinking about your company's strategy, can you state it simply, does everyone understand it, and is it driving sustainable growth?
Work with us to create a truly differentiated strategy by:
Solidifying your 3-5 year plan so you know what markets you will dominate and how you will get there.
Strengthing your uncommon offering to satisfy your core customer's needs and fears.
Identifying marketplace trends and make sure you have an innovation process to sustain long term revenue growth.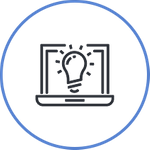 Execution
Get your whole company aligned and working efficiently with flawless execution of your initiatives.
Q: Is your whole company aligned and working efficiently toward your goals?
The Execution Decision is about converting hard-earned revenue efficiently into profit.
Q: Are all the processes in your company running smoothly, without drama, and driving industry-leading profitability?
Let us help you learn how to drive flawless execution by:
Identifying the priorities upon which everyone should be focused to achieve your annual plan.
Choosing balanced metrics to generate the desired positive impact without harming another area of the company.
Establishing swift and efficient communication flow to speed up your business and ensure alignment.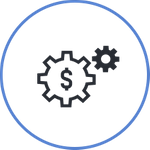 Cash
Identify and maintain consistent sources of cash to fuel your company's growth.
Q: Do you have consistent sources of cash to fuel growth?
The Cash Decision is about having sufficient, perhaps abundant cash to have options and make wise decisions.
Q: Are you generating enough cash so you're not overly dependent on outside financing sources?
Learn how we identify sources of cash you might not have even known you have by:
Shortening the time it takes to get from sales proposal to cash in the bank.
Identifying your most profitable products/services and which ones are dragging you down.
Working to improve the 7 key financial variables you can directly influence to strongly impact cash flow.
Contact Aspire Growth Advisors Today