Running a business is ultimately about freedom. Scaling Up shows owners how to achieve that freedom, no matter how big and complicated a business becomes. Scaling Up tools help business owners decrease the drama and long hours spent working in their business and help create 2X cash flows, 3X industry average profits, and 10X valuations.
Who is eligible:
Coaching and mentoring is available to CEO's or leaders of companies wanting to embrace entrepreneurial growth systems.
How it works:
Step 1: Request a meeting to understand and get clarity over your unique concerns, passion, goals, and dreams.
Step 2: Strategic assessment & company diagnostic to uncover gaps for scaling success and customize implementation to your current situation to get crystal clear on objectives and a plan of action to accomplish your goals.
Step 3: Select a program and start defining clear and measurable priorities with a system to ensure they get done along with building a culture of purpose, alignment, and accountability.
Our Programs:
Silver – Quarterly in-person facilitated sessions with your CEO and leadership team to establish strategy and plan for flawless execution, supported by monthly CEO/performance implementation calls.
Gold – Monthly in-person facilitated sessions with your CEO and leadership team to establish strategy, educate, and ensure flawless execution while more closely supporting progress and accountability.
Platinum – The ultimate coaching program tailored to your individual needs for companies that want maximum access to their coach and resources to more quickly and effectively implement Scaling Up methods and the Rockefeller Habits.
What do you get: (Options depend on the program)
Initial Assessment & Company Diagnostic
2-day Annual Planning Session
Quarterly Review, Education & Planning
Monthly CEO Performance/Implementation Call
Monthly Leadership Sessions
Executive team coaching calls
Verne Harnish's book "Scaling Up"
Growth Management Software
Scaling Up Club Subscription
Scale Up Leadership Summit
People Decisions
Attain and keep the right people to drive your company toward goal achievement
People challenges impact your happiness and can be either a source of energy or an emotional drain. We will focus on getting the right people doing the right things right.
Strategy Decisions
Create a truly differential strategy that drives sustainability
Strategy challenges are indicated by slowing revenue growth. We will work to create an industry-dominant strategy that everyone in the organization can understand and articulate. Concise articulation of that strategy will get everyone aligned and on the same page without wasting sales or operational energies on activities not useful to the business.
Execution Decisions
Get your entire company aligned and working efficiently
Execution challenges surface when increasing revenues are not generating increasing profits. By ensuring effective execution habits, you can dramatically improve gross margins and profitability while reducing the time it takes for everyone to complete their work.
Cash Decisions
Identify and maintain consistent cash to fuel your company's growth
Cash is the oxygen of any growing business. We will work to calculate and shorten your Cash Conversion Cycle (CCC) which measures company-wide how long it takes between when you spend a dollar (marketing, design, rent, wages, etc.) and when you get that dollar back.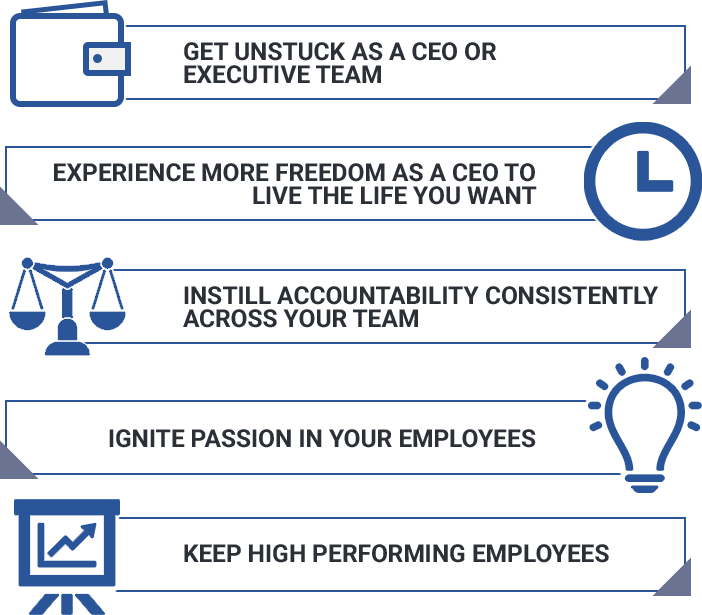 Many Companies Start Up… Only a Few Scale Up!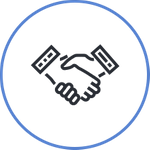 People
Attract and keep the right people to drive your company towards achieving your goals.
Q: Would you enthusiastically rehire everyone on your team?
The People Decision is about creating a harmonious culture of acountability.
Q: Does your company have the right people in the right roles doing the right things to drive your company towards achieving your goals
Learn to attract and keep the right people by:
Ensuring you have a high-performing leadership team that is focused on the right priorities and with ownership of the core processes that are vital to your success.
Assessing your talent so you have high performing A-players who fit in with your culture and are highly productive.
Building a culture where your managers know how to grow and retain top talent.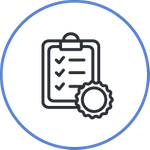 Strategy
Create a truly differentiated strategy that will drive sustainable growth and set you apart from the competition.
Q: Do you have a differentiated strategy that is driving sustainable growth?
The Strategy Decision is about strong topline revenue growth.
Q: Thinking about your company's strategy, can you state it simply, does everyone understand it, and is it driving sustainable growth?
Work with us to create a truly differentiated strategy by:
Solidifying your 3-5 year plan so you know what markets you will dominate and how you will get there.
Strengthing your uncommon offering to satisfy your core customer's needs and fears.
Identifying marketplace trends and make sure you have an innovation process to sustain long term revenue growth.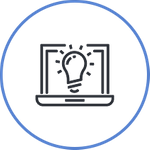 Execution
Get your whole company aligned and working efficiently with flawless execution of your initiatives.
Q: Is your whole company aligned and working efficiently toward your goals?
The Execution Decision is about converting hard-earned revenue efficiently into profit.
Q: Are all the processes in your company running smoothly, without drama, and driving industry-leading profitability?
Let us help you learn how to drive flawless execution by:
Identifying the priorities upon which everyone should be focused to achieve your annual plan.
Choosing balanced metrics to generate the desired positive impact without harming another area of the company.
Establishing swift and efficient communication flow to speed up your business and ensure alignment.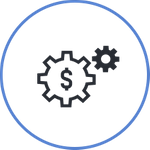 Cash
Identify and maintain consistent sources of cash to fuel your company's growth.
Q: Do you have consistent sources of cash to fuel growth?
The Cash Decision is about having sufficient, perhaps abundant cash to have options and make wise decisions.
Q: Are you generating enough cash so you're not overly dependent on outside financing sources?
Learn how we identify sources of cash you might not have even known you have by:
Shortening the time it takes to get from sales proposal to cash in the bank.
Identifying your most profitable products/services and which ones are dragging you down.
Working to improve the 7 key financial variables you can directly influence to strongly impact cash flow.
Ready to do things you thought were not possible? Learn how Scaling Up can change your life!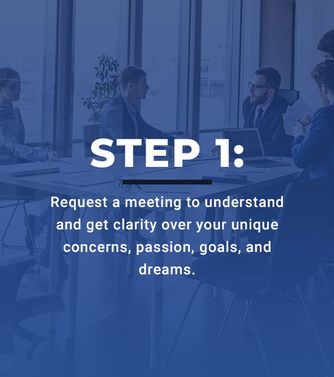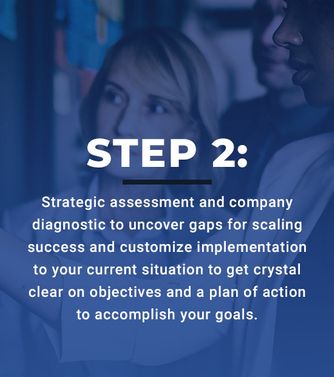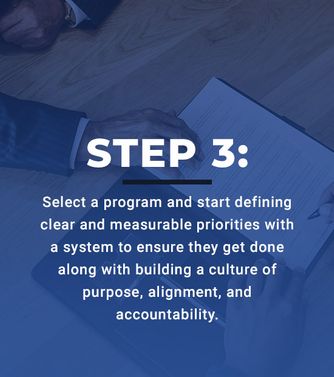 Contact Aspire Growth Advisors Today

Herb Cogliano
Managing Partner
781-953-3355
herb@aspiregrowthadvisors.com