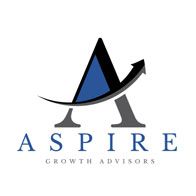 Thank you for contacting us!
Thanks for contacting us. Please send along your address and I will send along a "Scaling Up" book. Also, if you'd like to speak with Herb, you can schedule a Complimentary Scaling Up Discovery Call here on Herb's calendar.
Let me know if you have any questions and will await your address.
Thank you!
Lori Cogliano
Aspire Growth Advisors, LLC
Cell 781.953.3344
Fax 978.692.1688
Business Coaching and Growth Systems for Scaling Up!